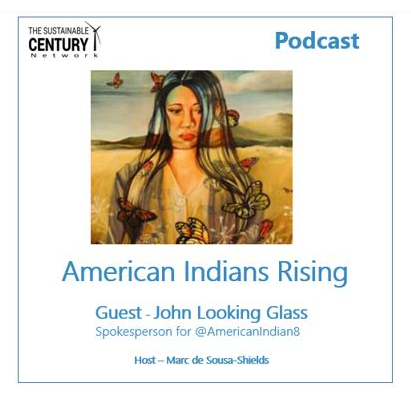 @AmericanIndian8 is among one of the most powerful community voices on Twitter.
Its constant unvarnished news and viewpoints from the American Indian perspective inspires hope for American Indians and others who believe being true to your spirit is essential to survival as a species.
I had the great pleasure of speaking with @AmericanIndian8 spokesperson John Looking Glass. John recounts his history and the struggles of his communities and that of other tribes.
True to @AmericanIndian8 form, John doesn't add sugar to his views, telling others who want to help American Indians to first shut up and listen.
For more insight follow @AmericanIndian8 on Twitter or http://americanindiansandfriends.com
Music from the incredible American Indian wrapper and performer Frank Waln singing Aboriginal.