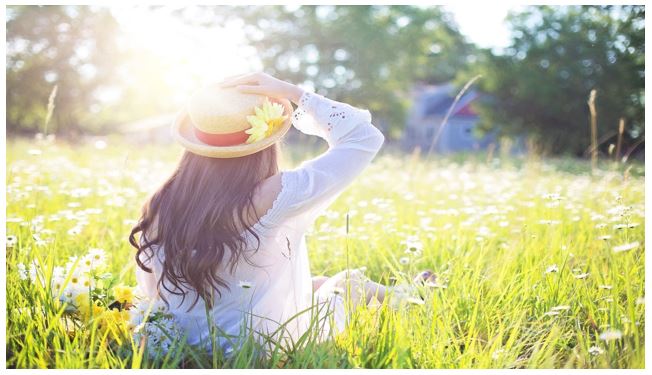 There were literally thousands of amazing and saddening advances and setbacks to all things sustainable this past year.
Incremental gains in product design / redesign, recycling systems, pollution abatement, community development, agro-ecology, and more may not have always have gotten the news they deserve, even as they supported untold, and often unheralded sustainability gains, both broad and deep.
This Week in Sustainability captured some of these 'behind the scenes' wins and losses, but more than anything else, we wrote about the big, the dramatic sustainability change in the news.
For those who have been watching sustainability over the years, it was clear to see that the 2010s were all about increasing transparency.
Even in a fact-challenged world, movements across the globe pushed governments, organizations, and companies to come clean on their economic, environmental and social impacts. And as we learned, the sustainability performance of most organizations was found wanting.
That will make the coming decade that of organizational accountability. Not as exciting as a rebellion and or grand political theater, but as the carbon countdown continues, promises and commitments can no longer be idle, washed in greenwash, or go unpunished, if left unmet.
Beyond these broader observations, there were ten specific themes which stood out this last year of the second decade of what will be The Sustainable Century, by design or disaster.
(note This Week in Sustainability was launched in August 2019)
1. Fridays for Future
It is rare that kids tell their parents what to do with such stark clarity.
But this year, #ClimateKids, the world around did just that. From Uganda, to Sweden, New York to India, parents got a well-deserved moral spanking from the #ClimateKids.
And like all kids, the ClimateKids' super-power is not getting messed up on what 'can' or 'can't' be done. Forget the stock market, forget the GDP, forget whatever you are worrying about now because its as they say: there is no Planet B and no other way except carbon free.
They are right. And we know it.
2. Extinction Rebellion
A cast of thousands turning heads and minds, are the folks who took to the streets this year in the non-violent Extinction Rebellion (XR).
Led by our sisters and brothers in the UK, but protesting the world round, XR rebels both young and old, blocked traffic, climbed statues, and went defiantly to prison, demanding governments do something meaningful and immediate about climate change and threats to biodiversity.
Directly and indirectly, governments in Scotland, Wales, New Zealand, Canada and more than 300 state and local governments listened up, and now are pursuing a carbon free world by 2050.
Even the 81 year old Academy Award winner Jane Fonda, got back into the act. Inspired by Greta Thunberg and the ClimateKids, she went to jail multiple times to support the crisis!
Will these commitments work? Will more come on board?
We will have to wait and see. In the meantime, we can all expect more Rebellion.
XR forever.
PS We must also give a shout out to the protesters from Hong Kong, Venezuela, Russia, Ecuador, the Middle East and beyond. A new social contract is afoot….
3. The 'Transparentization' of BigOil (aka Forced
Transparency)
In the late 1970s, Exxon, the mighty US energy fossil fuel company, discovered through its very own research that climate change was a real and imminent threat to humanity.
The main problem, they found: the burning of fossil fuels.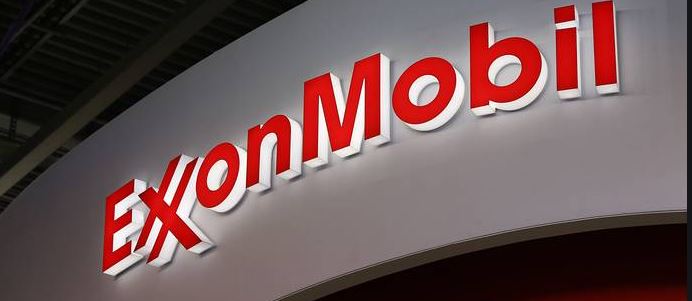 So, like the great corporate citizen it is, Exxon immediately notified governments around the world and began a long but economically sane and stable transition to become the world's first carbon free energy company in the world.
Their CEO received the Nobel prize for safeguarding humanity and we now venerate this USD 3 trillion company.
Okay, not really.
As we all know, Exxon decided to bury the evidence and peddle its petro-carbon death instead. Other Big Oil companies followed suit, and over the last 30 years when we could have been fixing the
problem, they all got away, literally, with murder.
This year, more than any other, Big Oil generally, and Exxon specifically, is being held to account.
Activists punished their reputation throughout the year for the decades of deceit. The press, particularly the Guardian but others as well, have called out Exxon and Big Oil for their bullying, influence peddling, political extortion, and outright lying about their climate impacts.
Big Oil remains obstinate in the face of clear culpability and a #ClimateCrisis gone critical. Three facts, among many, stand out:
Big Oil continues to commit publicly to promoting clean energy with the left hand while stroking
fossil fuel fires with the right.
Less than 2% of Big Oil future investments will be made in low carbon energy production. That's
right: 98% of their investments will be in projects extracting and burning
fossil fuels.
Big Oil has spent $3.6 billion over the last decade on propaganda bent on confusing climate
change warnings and, in what is surely to be judged a crime against humanity, influencing politicians and other corporate leaders to support the sale of their dirty product.
History, I fear, will judge the CEOs of Exxon and other Big Oil companies very, very harshly. But we can't wait for their judgment day, we have a crisis to attend to here and now. Their shame and justice for the rest of us all will simply have to wait.
4. Climate and Other Legal Challenges Piling up for Sustainability
A host of legal 'Climate v SSC/GA (aka Some Shxtty Corporation or Government or Another) challenges have made or are making their ways through judicial systems around the world this year, many, to our sustainability delight, ruling against the bad guys.
In a move to increase Big Oil accountability, the commonwealth of Massachusetts sued ExxonMobil in October for allegedly hiding the risks its own products pose to the climate crisis.
In the Netherlands the courts said the government had to lower carbon emissions to pre-1990 levels.
The Philippine Commission on Human Rights recently announced that the country could hold 47 of the world's largest fossil fuel firms accountable for their contributions to global warming.
Meanwhile in the Hauge, Netherlands, the Ecocide Law is inches from having the International Criminal Court declaring willful contributions to the #ClimateCrisis a crime against humanity, while in the UK, Client Earth took the UK oil giant BP to court for misleading the public with its clean energy propaganda.
Finally, and while not a win, a New York judge found Exxon not guilty of misleading investors with their allegedly bogus project carbon cost underestimations. The judge did note, however, that the case was about commercial dealings, and not the climate, finding, "Nothing in this opinion is intended to absolve Exxon Mobil from responsibility for contributing to climate change through the emission of greenhouse gases."
It's hopeful that judges are beginning to side with climate sanity, and this is just a sampling of legal
challenges of Climate v. SSC/GAs.
5. Toxic Trump Continues to Roll Back Environmental Regulations
US President (by Electoral College Vote) Trump's sustainability legacy will be multifaceted-bad. Of this can be no doubt.
From caging kids, to demolishing democratic rights, massively diluting faith in science and fact, taking food stamps and other benefits from poor family, veterans, and seniors, raising taxes on the middle-income families while cutting checks for the rich, etc. etc., fill in the blank with your own 'what is worst he has done' to harm the world text.
This man will leave nothing behind but a burnt-out field of hopes and dreams. But his worst impact is reserved for the environment and climate.
Not only did Trump continued his toxic ways against the natural world this year, he ramped them up, doubled, then tripled down on them rolling back over 90 important environmental regulations (and
let's not even talk about taking America out of the Paris Climate Agreement).
Mostly in aid of his large corporate Big Oil, Big Finance, and Big Ag friends, Trump has canceled a requirement for oil and gas companies to report methane emissions, revoked California's power to set stringent cars and light trucks emission standards, rescinded water pollution fracking on federal and Indian lands regulations, and made it more far more difficult to protect endangered species.
And these are just the highlights.
While egregious all, Trump's quest to allow mineral, gas and petroleum exploitation in some of the America's most wonderous national parks and American Indian lands, is symbolically among the worst of the bad lot. The consequences would be tragic.
How anyone could allow destruction in such sacred and unique places like Utah's Grand Staircase-Escalante and Bears Ears monuments, or Tongass National Forest? It is beyond reason even for someone who has likely never set foot in nature (unless you count the considerable time he
spends in the rough on his golf courses).
Would Teddy Roosevelt be alive today, he'd be gearing up for a fight (and we know who would win that battle, don't we!).
6. Finance Beginning to Limber Its Sustainability Muscles?
This year saw more than the typically steady, incremental gains of assets invested with environmental, social and governance (ESG) criteria applied, as hundreds of new investment managers committed to reducing carbon in their portfolios.
As we reported last week in This Week in Sustainability, 16 asset owners committed to the UN Net Zero Asset Owner Alliance and investors will work towards net zero across their entire portfolio by 2050. Another 600 plus investors representing over UDS 37 trillion have joined the Global Investor Statement to Governments on Climate Action.
This is all very good.
What is as better, is the growing awareness among investment professionals that they actually have a
sustainability 'impact' which can be measured and improved.
Despite this, and the big ESG volumes, very little impact has been seen or felt on the ground or in the atmosphere. As Helen Avery recently wrote in Euromoney, much of is called green investments is hardly green at all, and there is little to no understanding of their impacts if any at all.
Yet the confusion is not unclear and contradictions abound
Take for example, Goldman Sachs. Even as it announced 'USD 1 trillion' in financing, advisory, and investments for climate change initiatives, Big Finance was caught out in their complicity to grow fossil fuel extraction.
Investor sustainability commitments are growing. This is heartening. But keeping them honest and measuring their impact will be among the most critical tasks of sustainability activists and advocates in the coming decade.
7. Climate Change Images Shifting Opinion
Startling, shattering, frightening images from around the world this year convinced millions that we are indeed facing a #ClimateCrisis.
From the Sydney Opera House shrouded in ashes, to a masked man bicycling in Delhi, hardly visible ten feet way, photographers showed us in graphic detail what a fossil fuel laden future might look like.
Amazon fires seen from space, homes and business ablaze in California, and farmlands underwater from Bangladesh to Oklahoma, only served to show us more.
Among the starkest images this year were of precious Koala Bears burnings in the fiercest bushfires in Australian history.
Like those of the Vietnam war two generations ago, these images, I hope and pray, will focus the tide of public opinion in a way that scientific facts might never do.
PS – Some 13 journalists have been killed reporting environmental stories around the world in the past decade (over 250 journalists in all), with 16 more suspicious deaths being investigated. May the gods great and small protect and inspire the worlds journalists, amateur and pro.
8. The COP Climate Change Conference Takes a Gap Year
Even as there were no great expectations COP25 might shake the world this year, there were great hopes that COP25 might actually, well, shake the world this year.
After a week of slugging it out with obstinate self-serving Big Emitter interests, it was clear earth shaking was not possible.
Still, many held out hope for minor advances and, at the very least, greater and more meaningful carbon emission reduction target commitments by major emitter nations like China and the USA.
Neither happened.
Yes, Canada and New Zealand, among other smaller countries, committed to carbon neutral economies by 2050. But this may be a case of too little too late, even if the optimistic among us, myself included, feel it is something to build on.
Critically, and despite an Intergovernmental Panel on Climate Change report released just prior to COP25, finding global carbon emissions are increasing, #MajorEmitter countries, along with their #BigEmitter corporate facilitators, intentionally stalled the creation a desperately needed global carbon market.
Instead of rising to the occasion, all COP organizers could manage was a feeble 'COP is about incremental change' statement, attempting to exonerate their decided lack of grit.
If that was not bad enough, organizers suggested the rebel rousing youth – those who have done more to create a political space for substantially addressing the #ClimateCrisis – get a kid's table at COP26.
Let hope next year's Scottish COP26 organizers have more sense and steel to tell BigEmitors "ta Haud yer wheesht, yer bum's oot the windae!" And to the rest of the world "guid gear comes in sma' bulk."
Or roughly translated "hold your trash talking tongue you Big Emitters, your bums are out the window." And to the rest of the world, "Good things [ClimateKids] come in small packages."
9. The Rise of Electric Vehicles (EVs) and Other Alternative Fuel Modes of Transport
Cars are not going away soon, not with the way we organize urban areas and not given our
passion for driving, and preference for "on command" mobility.
This makes the sales of EVs vitally important in the struggle for a carbon free economy. And this year, sales, and EV production scale finally appears to be amounting to something real… nearly 1.6 million units real!
Major automobile manufacturers are finally competing for the EV market as if it is the future of mobility. And, of course, it is. Volkswagen, GM, Volvo among others, are now responding not only to the rise of Tesla's 1,500 car per week production output, but to the great and swelling demand for electric! In Norway almost 50% of new cars sold were EVs, with almost 50% of all cars on the road now being electric in that country.
Tag this to other transport trends – from conventional and electric bikes, to electric scooters, to improved public transport and better urban design (more and better pedestrian zones, bike lanes/ paths, etc.) – and this year we could see the 'car carbon needle' move noticeably towards the much anticipated but yet still far away carbon tipping point for much cleaner transportation.
10. More if Better Empty Corporate Promises
It was three years ago when Larry Fink, CEO of Blackrock, the investment firm with over USD 7 trillion investment management, came out with his first annual letter proclaiming a commitment to the welfare of its stakeholders – the environment, workers, communities, etc., and not just investment returns.
Three consecutive years letters seemed to have paid off when the Business Roundtable, an international group of large corporations, of which Blackrock is a member, proclaimed its members will take a stakeholder, and not shareholder-first approach to business.
This new 'corporate constitution' finally put to bed the longstanding, bedrock defense of the shareholder first and only raison d'etre for companies, popularized by economist Milton Friedman in the late 1970s.
This is a good start. But don't hold your breath for massive and notable sustainability impacts just yet.
Like ESG investor commitments, corporate proclamations like this are shrouded in qualifications and stalling tactics delaying real change.
Indeed, the coming decade will prove the value of Mr. Fink and friends' words. Let's keep an eye on them, shall we?!
Looking Forward
Activists, investors, consumers, NGOs, the UN, the courts, and some even governments spent the last decade catching out corporate malfeasance in record volume.
While this may give us the impression corporate bad is getting better, it's not. We are just seeing more
of all the nasty going because of increased transparency.
The state of the world is going to seem worse before it gets better, as transparency initiatives increase, as they will in the next decade.
Yet, if we are to capitalize on the increased transparency and to continue holding truth to power as we have in the 2010s, the coming decade must be dedicated to something even more radical: measuring
corporate sustainability commitments and impacts.
There will be no advancing sustainability, no reducing carbon, no increasing economic equality without holding organizations, private or public, to the very standards of performance they have committed themselves.
This will be incredibly important to advancing a sustainable economy. But as important, will be the millions of sustainability initiatives, large and small, led by all manner of folks, institutions, corporations, and governments which will combine to great and inspiring change for all.
For whether we like it or not, this will be the Sustainable Century.