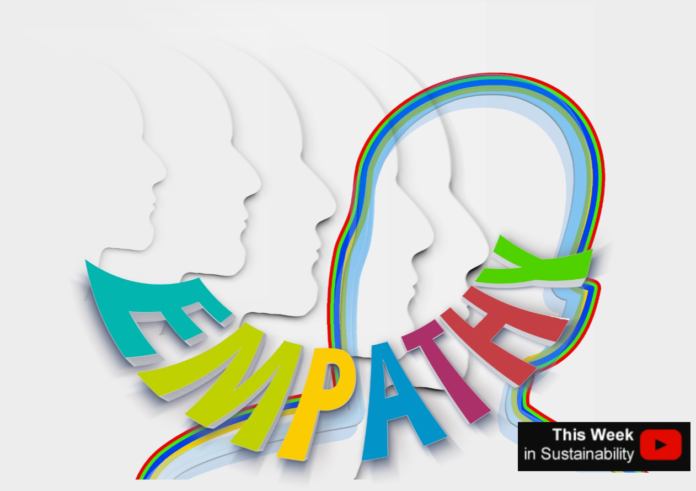 I just flew into Manila in the Philippines from Mexico via Houston and San Francisco. It was a long trip, and it was a stressful trip. Not just for myself, but I think for most travelers from all around the world, each one of us highly sensitive to and self-conscious about the novel coronavirus.
Depending on who you ask, we are moments away from a global pandemic or a life-saving vaccine. I found that it doesn't really matter what they are saying in the conventional press, or not. What I can say is that it is such a sad thing, a terrible thing to witness the pain and the fear that the coronavirus has caused. And not just amongst those who have been affected, but of the many millions of others around the world concerned for their loved ones and countries.
Reprehensible abdications
Two of the most important world leaders have, to greater or lesser extents, abdicated, in different ways, their responsibilities to their own people as it relates to the spread of the virus. In China, the politically driven delay for publicly recognizing the scope of the danger to public health was remarkable. In America, the Trump administration seemed to have made a political weapon of the coronavirus to similar effect.
The case of China it may not be so incredible, as the truth can come at a premium from its leaders. It is shocking, but not surprising perhaps, that the current American administration played daredevil with the truth as it has done in other past dire situations. Clearly, the coronavirus is not the Trump administration's doing. But what happens next, what they do, or don't do, will be on them and their responsibility alone.
In his recent public statements trying to explain the administration's response to the coronavirus, was perhaps most confusing, bumbling jumble of word salads ever by the president. It's not useful and it's been done in other places to try and interpret exactly what the administration is pretending to do, but clearly, the announcement was, intentional or not, a deflection of any notable leadership and responsibility. To suggest that the outbreaks effect on the stock market, for example, provides an opportunity for buying stocks at a low price is beyond any conceivable point of connection to those are affected or could be affected by the deadly virus.
Many say this could be the administration's Katrina moment.
Looking beyond the mirror to others
And as we had learned with Katrina, our leaders, indeed, all of us, need to look beyond the mirror, at more than just ourselves, to see the others who are being affected. At a moment when common decency should be the only currency, I find it so sad some can't even manage an iota of empathy for others.
Please pray for those who are affected. Pray for those in pain and for those and suffering. Reach out through your heart to feel their concerns, worries, and to help give them energy and strength.
Everyone is connected through this virus
But this is not what I want to talk about in This Week and Sustainability.
My message this week is to stand back, even from how the outbreak may affect my own family's financial fortunes, to understand how little things like the gross domestic product matter in moments like this. How little our bank accounts matter when it comes the health of our families, the health of our communities. It is a moment where it is much easier, though perhaps painful, to see beyond the accounts and truly measure what matters.
As I sat in airports and airplanes, I could see palpable worry and concern on the faces of my fellow travelers. It was clear that it was not just about themselves but about the many others in their lives that could or had been affected.
And when the television sets in the bars, in the restaurants, and in the lounges turned to coronavirus stories and reporting, it was equally clear that all watching shared a common empathy for our fellow brothers and sisters, not just in our families, not just in our countries, but in other countries as well, in China, in Hong Kong, Iran, Italy, all countries affected coronavirus.
Empathy: a powerful uniter for s common cause
We can take this empathy, what we are feeling for billions of others we don't know and apply it to our understanding and our conviction to changing environmental challenges of climate change and biodiversity, threatening human civilization and the global ecology. We must do this, because there is no vaccine, no antibiotic, no therapy to avoid imminent systemic environmental collapse.
We will have to care about others, empathize with others to confront these challenges.
I've not been a particularly empathetic person most of my life, it's part of the culture with which I was raised. I wish it wasn't so. But there been moments where a natural and honest empathy rose in within me. The Haitian earthquake in 2000, blameless victims of the 2008 financial crisis, amongst other events stand out. In these moments, my will to stand up and confront seemingly overwhelming odds on behalf of others was overwhelming.
Coronavirus and Sustainability
We need to take the empathy we are feeling for others because of this tragic virus, remember it, remember it intensely, and allow it to drive us towards a sustainable world. We need it to move and excite our incredible resilience and innovation.
We can, and we will, overcome the coronavirus. At what economic cost, we can't yet know. There will be time to be concerned about the GDP and money, but for now our common humanity, and our common health security will drive us to overcome our fears and find a solution.
And just as we can beat the coronavirus, we can make, if we choose, this the sustainable century. For that, we can call on and believe in our inherent, indissoluble power of empathy towards our common humanity and the natural world.
Do not doubt for a moment that this empathy is not there in the hearts of all humans, it is, and perhaps through this tragic crisis we might just learn that it is a more powerful than any other weapon we have at our disposal.