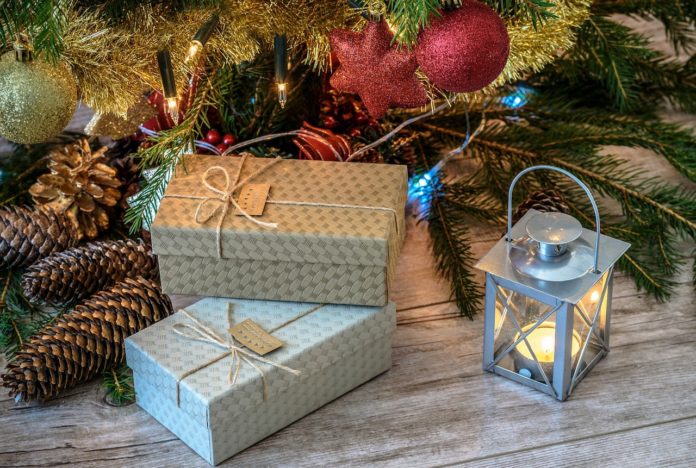 Perfect for this Christmas!
Amazon has some great eco-friendly products that are easily and quickly available in case you are doing some last minute shopping or are far from home. They make thoughtful gifts for friends and family who are eco conscious. Here are some of our favorites.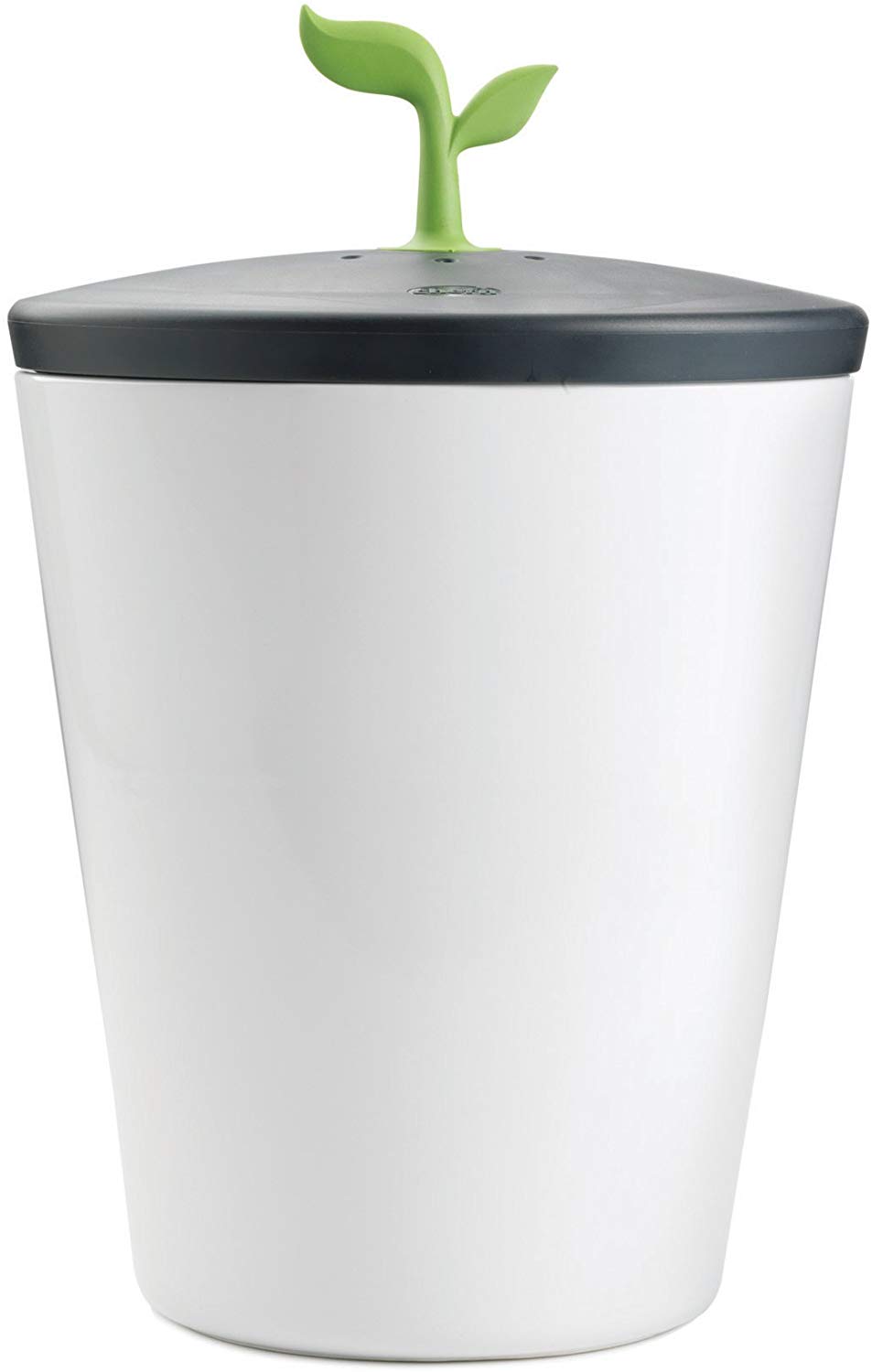 Topping our list is this clean and stylish EcoCrock Counter Compost Bin. It's sturdy and efficient, and a good size. The inside bucket is easily removed to take to the compost area, and also easy to rinse. The lid seals tight to keep out the flies and the scraps odorless. And it is so pretty on the countertop!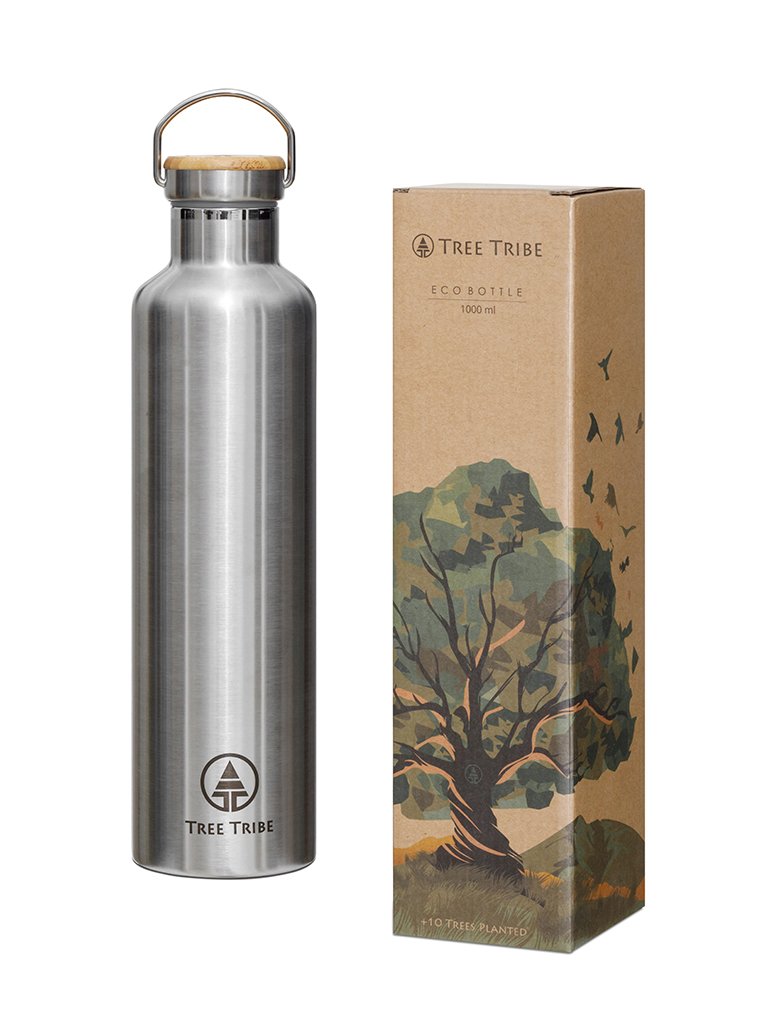 2. Next up is this Tree Tribe eco-friendly water bottle because it's tough, BPA free, and we love the brand, which plants a tree with every sale. It's also good looking and super sturdy and can be used for hot or cold water. The handle and lid are also simple and practical. The silicone is used only for sealing (no grime-accumulating straw). A terrific, clean, simple and long-lasting product with earth-preserving results (Oh, how we wish there were more of those!)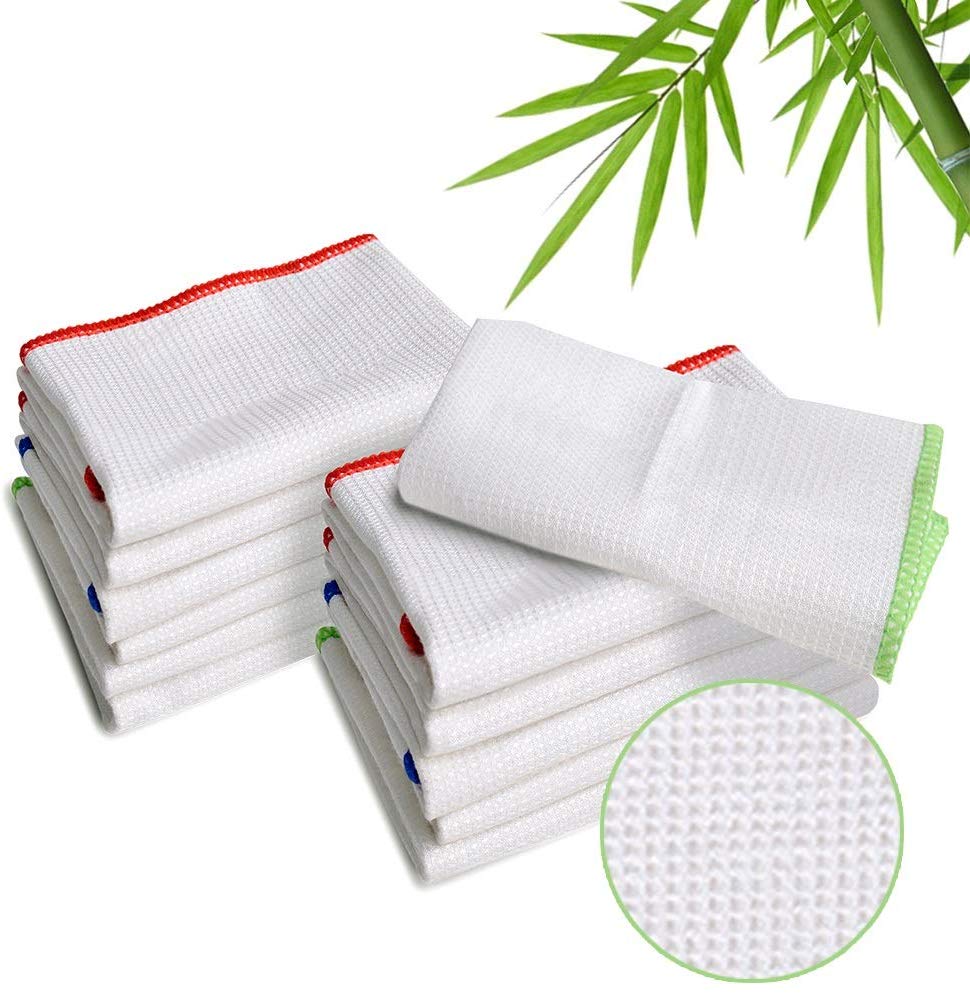 3. These reusable bamboo dish cloths may not be the most romantic Christmas gift, but they are the most practical, at least for yourself! They are very good quality, durable and machine washable, and can be used for countless things in all areas of the house. A good way to start going green.

4. What a beautiful gift, and an environmentally conscious one. We must stop using plastic razors. The Environmental Protection Agency says we produced 2 billion disposable razors and blades in the 1990s and 163 million consumers continue to use them. Think about where they all go. Is it necessary? Definitely not, especially with these beautifully built Zomchi razors easily available on Amazon and a pleasure to use.  

5. Okay, so this is not necessarily a "sustainable" gift, unless you consider how wonderful it is not to lose those creative life-transforming thoughts you get in the shower. That's why this waterproof Aqua Notes shower write pad makes this list!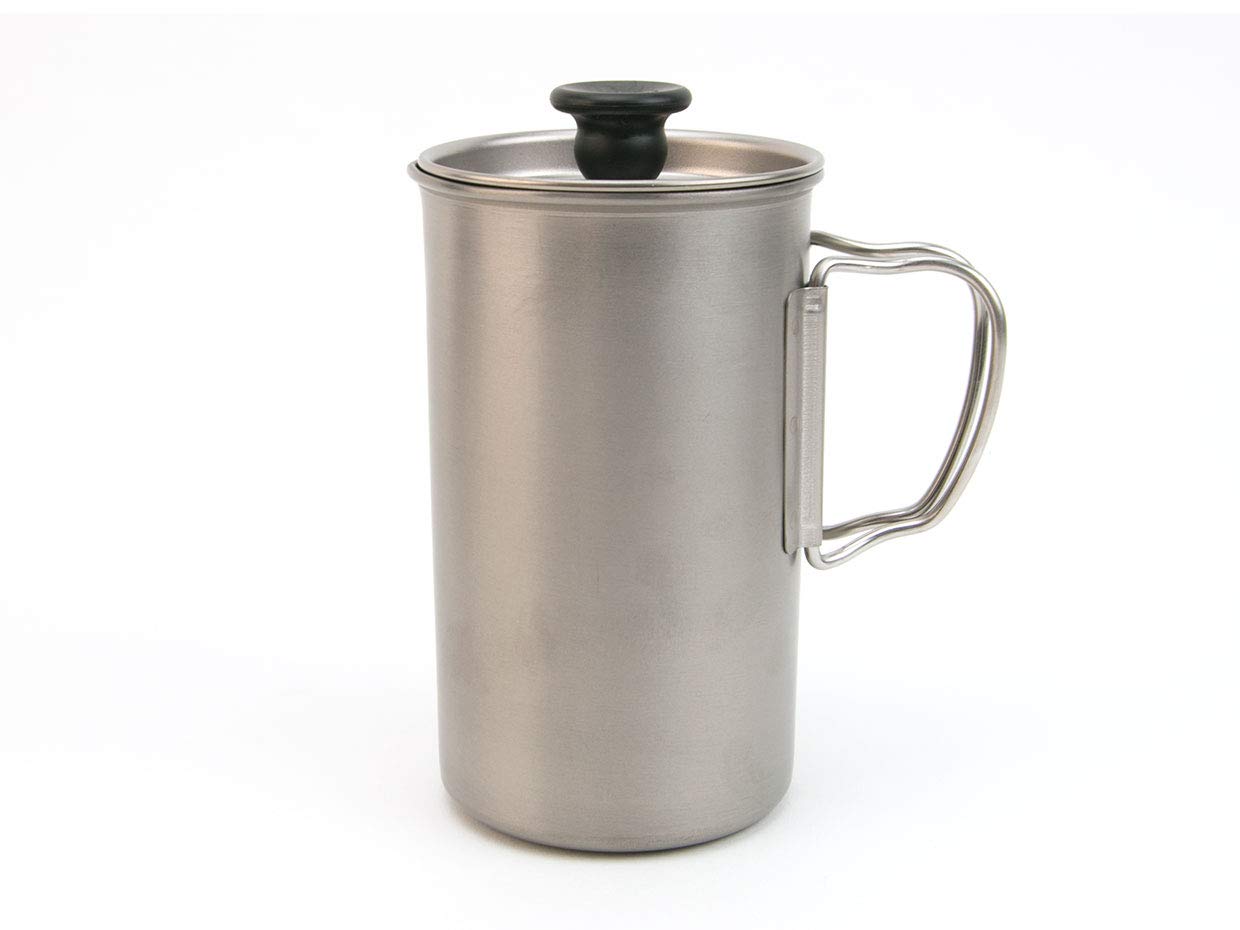 6. This Snow Peak Titanium coffee mug press is so beautiful simple and practical that it's fun to show off when camping. It's super light with quality craftsmanship  and heats very quickly over an open flame. This is a great gift for any camper who loves coffee.
7. This lunch box and back pack are one of many products by the company known as Soyoung. They are machine washable,  "designed with your family's health and wellbeing in mind" and there are many styles to chose from. A little about the company: SoYoung is a Canadian brand of elevated lunch bags on a mission to spread the message of transformation through incremental change. Designed for the wellness-focused woman and parent, our bags feature a minimal aesthetic and thoughtful features like removable insulated inserts, messenger straps, and accessory pockets." Beautifully simple.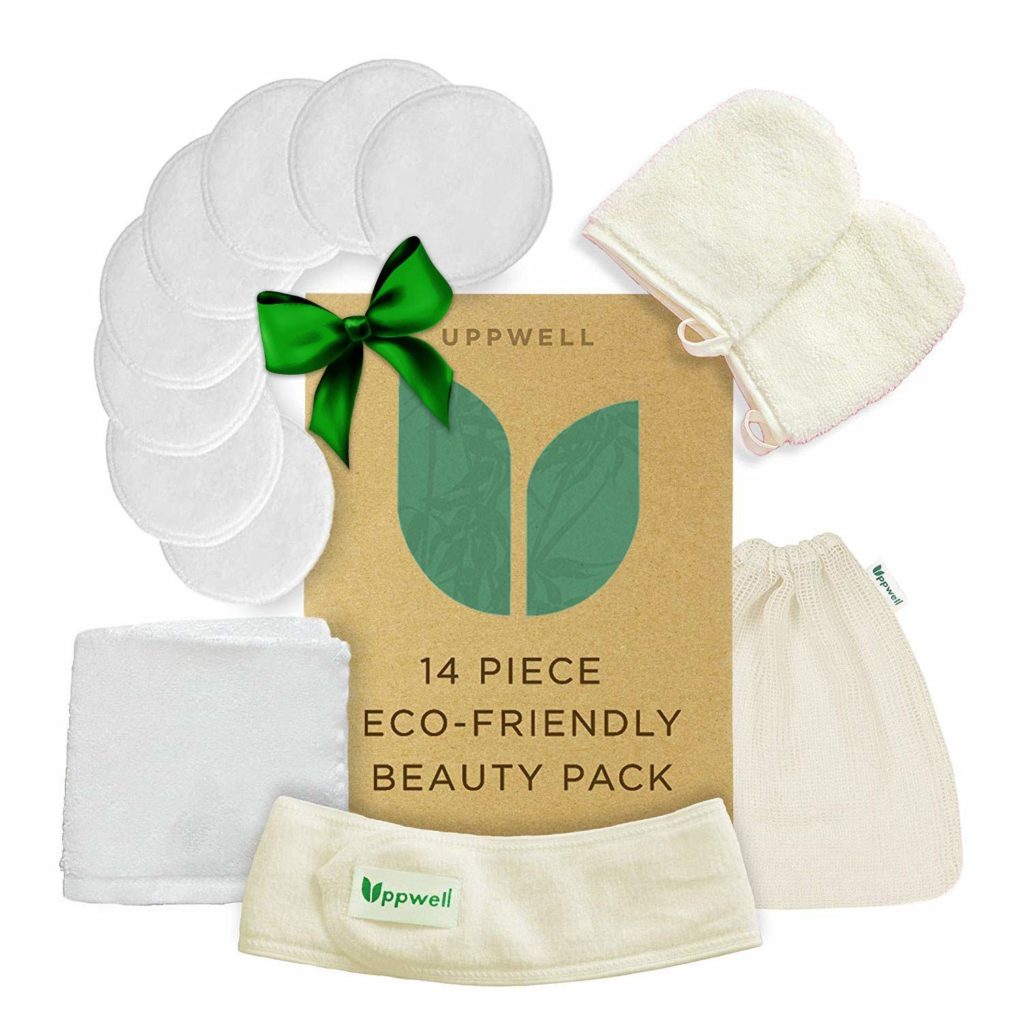 8. This beauty pack is a nice gift for the environmentally-friendly person who enjoys pampering themselves. It includes organic reusable make up remover cloths, cleansing Gloves,  and Organic Cotton Laundry Bag, a Bonus Spa Headband. 
  We think these are some great ideas to send off to your more eco-conscious friends and family. We'd love to hear about your favorite eco-friendly gives.
Drop us a note
so we can spread the word!