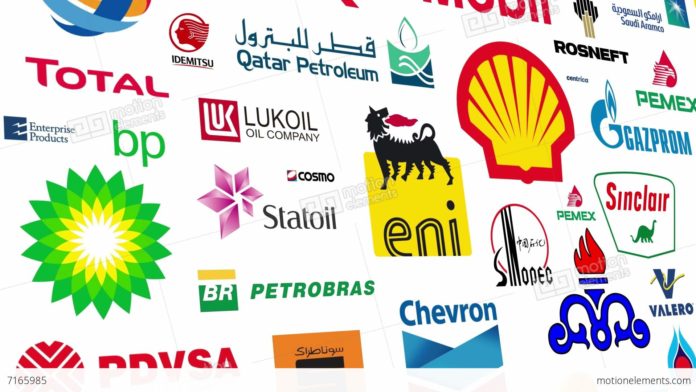 Triple Pundit, one of my fav. corporate sustainability websites, recently published an article on the growing queue of governments suing big oil firms over their complicit and willful massive contribution to climate change.
This follows on the heels of many influential investors pulling back from, or out of oil altogether. Some include, the World Bank, AXA (the world's third largest insurer), and the Norwegian Norges Bank (the biggest sovereign wealth fund – which ironically got most of its funding from Norwegian oil in the North Sea). Even GE is reevaluating its positions in energy.
Citing ongoing threats to the Monterey Bay region, Santa Cruz, CA joined the queue of governments suing oil firms over #climatechange: https://t.co/EWafEGk0jw #sustainability #oilandgas

— TriplePundit.com (@TriplePundit) January 4, 2018
Oil is dying, but not fast enough
If you want to divest, you may not want to just go out and sell your shares. A good divestment strategy is in order.  Do you sell all or part of your investments? Do you sell now, tomorrow, next year? There are many approaches. Ernst and Young asks a lot of good questions on the topic.
One decision you will want to consider is how far along the oil and gas industry chain you want to go? Do you just want to rid of Big Oil… Exxon, BP, Shell and the likes?
Not enough? Think about oil chain companies. This means exploration firms, engineering companies, and even shipping.  Sucking capital away from exploration companies is my preferred approach. Leaving the stuff in ground will keep oil and gas product prices high enough to discourage use (i.e., depress demand).
It will also encourage investment in alternative energy (i.e., high energy prices in the short term will spur investment and innovation in new ways to sustainable collect solar, wind and water energy).
Norway court backs Arctic oil exploration: BBC https://t.co/oVA4q7XZC2 #environment

— EcoInternet (@EcoInternet3) January 4, 2018
Norway court backs Arctic oil exploration: BBC https://t.co/oVA4q7XZC2 #environment

— EcoInternet (@EcoInternetDrGB) January 4, 2018
A political sequitur to this strategy would be to oppose the opening of new areas for oil and gas. Write your Congress person or Senator to object voraciously to the Trump led exposing national parks and sea coasts/ beds, to inevitable desecration of local habitats…. not to mention adding to climate change…
If you don't manage your investments, don't worry. All you have to do is make sure funds in your portfolio (including your 401k), have divestment strategies.  If they don't, write the fund manager(s) to demand divestment. Good for your retirement and for the planet.
Want to put extra muscle behind this request? Ask your fund manager to contact CERES, or other organizations supporting shareholder activism. And why not check out and send some money to CERES clean Trillion Campaign while you are at it.
What to do when you divest?
When you divest from oil, why not invest in clean energy? There are many investment funds and energy companies that are free (or almost free) of fossil fuel.
Check out Green America's for more information on how to rid yourself of the oil scourge. It has a handy list of financial services companies, funds, certificates of deposit, ETFs, and service providers who can help you become oil free.
We know oil is a major contributor to climate change. Thanks to thousands of folks in the sustainable and responsible investment community (#SRI), we can now invest like we DON'T give a damn about oil!
For more on your sustainable and responsible investment strategies, check out my book, Invest Like You Give A Dam.