An interview with Donna Katzin, Founding Executive Director of Shared Interest.
Overcoming poverty is not a gesture of charity; it is an act of justice." Nelson Mandela
I have admired Donna Katizin's vision, tenacity, and deep sense of justice for many years. She is a leading voice of social justice and economic equality and has worked over thirty years to help low-income folks in Southern Africa to rise out of poverty.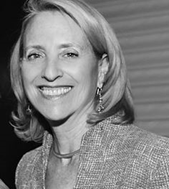 Donna's tool of choice is impact investment. These are investments made in companies and organizations that generate positive social or environmental impact and financial return. The vehicle for Donna's and dozens of dedicated colleagues' work over the last 25 years has been Shared Interest, a loan guarantee fund operating in five Southern African countries.
The fund was established to address structural causes of economic injustice in South Africa by guaranteeing commercial bank loans to individuals and groups of black entrepreneurs, farmers and homeowners. Once banks see good repayment rates from low income clients, they lend without a guarantee. This corrects a market failure (i.e., low income people are not considered a good credit risk) while addressing chronic poverty.
Shared Interest is celebrating its 25th anniversary this April 25 at the Edison Ballroom in New York City. Tickets are still available!! Call 646.442.0185.
Check out their website sharedinterest.org or their Twitter feed @SharedInterest.