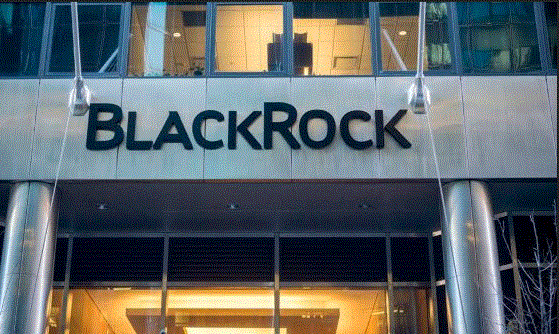 Prior to last year's World Economic Forum, Larry Fink, CEO of BlackRock, positioned his company as a corporate 'purpose' leader, by declaring:
"To prosper over time, every company must not only deliver financial performance, but also show how it makes a positive contribution to society."
He did it, again, this year, going admittedly further, by proposing major new strategic sustainability initiatives, the most important being a commitment to make USD 1 T in sustainable investments by 2030 and not investing in companies with over 25% of revenues coming from thermo-coal energy production.
For some, this was the long-awaited gauntlet thrown in the face of heartless capitalism. After all, Mr. Fink leads a asset management company with over USD 7 trillion.
Sustainability Investors: Hope fueled cynicism
You might forgive the many thousands of sustainable and responsible investment professionals around the world for being more than a bit cynical.
We are all too familiar with this type of glove tossing. Words, we have found, are cheap, and Mr. Fink's proclamation was but one more hope-filled moment with which to line our battle-hardened war chest of skepticism.
The recent past gives us good cause for this sentiment, and any superficial understanding of the company shows BlackRock is trying to make lemonade with 'laggership' lemons.
Has BlackRock ever voted on any of the numerous shareholder activist climate, biodiversity, or economic equality resolutions at the annual general meetings of their investee companies? It's a rhetorical question. They barely have, and, as a recent Financial Post article showed, they are not even near as good as many of their competitors in this regard. In a This Week in Sustainability podcast, Andrew Behar, CEO of As You Sow, a US based shareholder advocacy non-profit, said of BlackRock, "They are laggards" when it comes to sustainability investment.
BlackRock: Big but impotent when size does matter
Inaction of this type, and the unwillingness to use their biggest stick, or the threat of divestment, makes BlackRock rather impotent in the face of their sugary sweet sustainability vision.
In the absence of meaningful financial deterrents, many of their investee companies and companies more generally, have misdirected, obfuscated, and led investors astray from the facts of their social and environmental performance since, well, forever.
Prior to the Deepwater Horizon spill that saw millions of gallons of oil despoil vast areas of the Gulf of Mexico, BP had been awarded multiple accolades for its sustainability reporting. Volkswagen, and a cabal of other car companies, fooled us about harmful diesel fuel emissions. Mitsubishi lied to us about fuel efficiency. Walmart claimed innocence while hiding systemic corruption in Mexico and possibly other markets. The litany of abuse to the truth, is too long and too sad to tell in full.
And Exxon, of which Blackrock is a major investor?
They covered up research for over forty years that showed the unequivocal danger of oil's contribution to climate change, the hubris of which we saw in California's massive bush fires last year and the ongoing burning of Australia. Meanwhile, desert sands creep forward two kilometers a year in Northern Nigeria making an already miserable life more desperate for poor farmers, saline intrusion making rice production impossible in the Mekong Delta, and super-sized typhoons hitting the Philippines and other countries harming millions, mostly poor, while costing the world economy billions is not often enough correlated to corporate misdeeds.
Laggership, Not Leadership
Selective interest in sustainability is another cause of persistent cynicism.  Monsanto, the food giant and another BlackRock investee, may have our best food interest in mind, but do they really care about accelerating the loss of biodiversity? Pipeline companies, also a BlackRock favorite, often take great care to minimize environmental impacts, while willfully screwing American Indian communities.
And Blackrock is not alone among investment management firms. JP Morgan has made much of its help to rehabilitate Detroit's inner-city economy. It's good stuff, but the $100 million invested is dwarfed by the company's portfolio of USD 3 trillion plus under management which, I can assure you contains all manner of unsavory and unsustainable companies and impacts. And let's not even start on Big Finance's current fossil fuel holdings.
Being selective about where you lead is not leadership, particularly if you basically invest in the entire market.
Notes Behar, BlackRock only recently bailed from its investments in Peabody, the now bankrupt coal company. "It is nice,' said Behar, "to see Blackrock not investing in bankrupt companies."
How Mr. Fink and his peers took so long to get out of coal is beyond both investment and moral logic. According to IEEFA, coal and fossil fuel related investments 'saw a decade of lagging performance." ExxonMobil alone, declined by 4.5% over this time even as the S&P 500 increased over 223%. Blackrock, not incidentally, lost over USD 90 billion on its fossil fuel investments over the last ten years.
Most of us saw the writing on coal's carbon covered walls years ago, but it took serious pressure from the likes of the Carbon Divestment Project and its network of divestors to really change minds and markets. BlackRock still professes divestment challenges, whilst dozens of other investors have long bailed, raising the question if BlackRock is such a good investor anyways?
Stakeholders still not first
Despite the Business Rountable's negation of Milton Friedman profitability and shareholder responsibility first and only dogma (one Friedman had himself tossed aside in the 1990s), business leaders will tell you it's just not possible to address most social, environmental and economic impacts.
Many Roundtable member companies, among which BlackRock is counted as a leader, will also tell you they are doing the most they can. They are not. As long as companies continue to profit with a 'business as usual' approach, they will and that is the problem. Worse, companies fight tooth and nail, largely behind the scenes or indirectly through 'independent' organizations, to preserve their advantage and ergo, the Vested Interest Economy. The Fossil Fuel industry alone, spent over USD 1 billion over the course of the last few years in public relations campaigns, political machinations, and more with the sole objective of not just preserving, but expanding their deadly market.
Companies still just don't want change
If companies, including BlackRock, truly wanted to change, they could.
It would take more than glossy words, however. They have to fund their visions, ideas, and goals. But they don't. Generally, less than 1% of corporate budgets in the US target environmental or social impacts, and most that does get spent is on well-meaning, feel-good donations with near meaningless impacts on critical sustainability issues. Fossil fuel companies, for example and most egregiously, have committed less than 1.5% of their short-term capital investments budgets to low carbon projects.
Still unconvinced?
Ask any big consulting company how many environmental and social impact consultants they employ compared to accountants dedicated to tax avoidance, outsourcing production to avoid livable union wages, or investments in #ClimateCrisis spawning suppliers?
In fairness, some companies give us hope, not for their proclamations, but for their deeds.
Patagonia, Unilever, Nike, Costco among a handful of others, deserve praise for notable (if uneven) strides across a fuller palette of production, marketing, and sourcing social and environmental impacts.
These brands understand integrating sustainability in all parts of their business results in revenue and costs savings, enhanced brand value, and more. Studies by Oxford University and the Harvard Business Review, amongst many others, demonstrate repeatedly the efficacy of a sustainability focused business strategy.
Not the kind of sustainability leadership we hoped for
Mr. Fink's words do count and mark an important if symbolic step towards creating a more just and environmentally sustainable economy. When Mr. Fink's laid out the challenges for companies to find social purpose some even believed this to be a watershed moment.
It was not.
But it was, notes Frank Coleman, former Vice Chair of CBIS and thirty year plus veteran of sustainable investment, an important moment in ESG investment none the less.
Still, one need only revert back to November of last year to see BlackRock's leadership on full equivocation at COP25, when Big Finance failed to push through meaningful advances in the development of desperately needed global carbon markets.
Had BlackRock and its peer finance companies (which represent north of USD 20 trillion), wanted a carbon market to be built, it would have been built. Instead, they have collectively poured $1.9 trillion into fossil fuels since the 2015 Paris Climate Agreement, and done so with the knowledge of the over $5.2 trillion in public fossil fuels subsidies in 2017 alone.
3 Ways to convincing us this time it's real
How can Mr. Fink quickly move beyond symbolism and words, to prove his resolve? Three actions stand out.
First, BlackRock needs to measure and then report on sustainability impact across its entire portfolio. Mr. Fink calls this a priority in his latest letter, so we can hope for some advances on this front.
Second, Mr. Fink must be willing to wield his USD 7 trillion-dollar stick to ensure, as he proclaimed last year, that the companies BlackRock invests in understand they must "contribute to society or we are OUT."
Third, BlackRock needs to vote with activists on the majority of many dozens of reasonable shareholder climate, biodiversity, equality and other related resolutions at investee annual general meetings.
These are three actions Mr. Fink can take this year to dispel the hope-filled cynicism that we must surely greet his words with, again, this year.