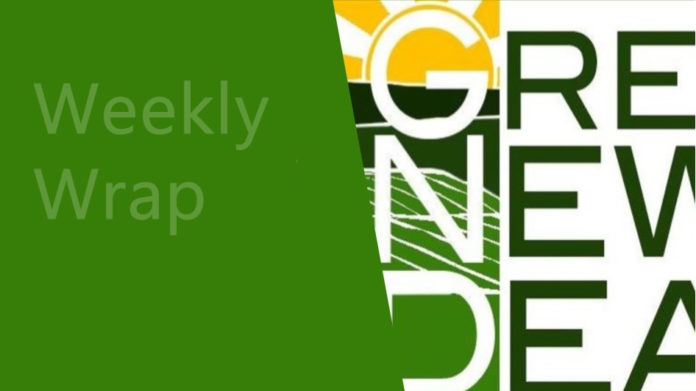 Who should Head the World Bank, What about the Green New Deal, and did you hear about The End of Capitalism (again)?
With guest John Friedman and host Marc de Sousa Shields.
Following a heated week of #GreenNewDeal polemics, rumors emerged that Ivanka Trump and the White House floated Indra Nooyi, ex PepsiCo Chief, to replace the outgoing head of the World Bank, Jim Yong Kim.
This is a critical appointment. For all its warts, the World Bank finances innovative programs with notable social, economic, and environmental impacts. The Bank has substantial private and public sector influence, and it's leadership is desperately needed on issues of climate change and inequality.
Is Ms. Nooyi the right choice? John and Marc discuss with input from a few of their Sustainability Tweeps.
At the same time, preliminary reports find US carbon emissions rose 3% in 2018 after having fallen significantly since 2005 and in each of the last three years.
This, and last month's shocking Intergovernmental Panel on Climate Change report which tells us we've but 12 years left on the irreversible climate change clock, led to a surge of predictions proclaiming the 'End of Capitalism.'
Is liberal economic democracy done for?
Tune in with Marc and John as they discuss this and more in The Sustainable Century Week podcast.