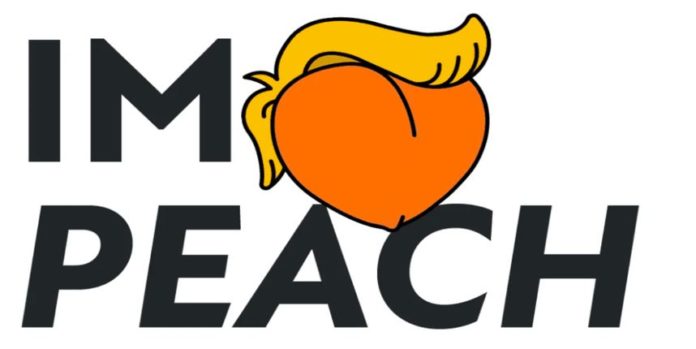 Trump Dominates the news
The week was dominated by the impeachment inquiry of Donald Trump.
You know where our sympathies lie on the matter, but beyond pure politics, the inquiry has potentially signficant sustainability implications.
Removing Trump and company would stall the ongoing assault on US environmental and economic/social justice protections. Even if impeachement does not bear Trump out of the White House, little would be accomplished until the 2020 elections.
Ridding the US and the world of this band of enviro gangsters and purveyors of injustice and inequality, would also open space for rational approaches to policy making specifically, while creating an ethos of accountability over exessive and unquestioned "all Men" for their selfism.
More refreashingly, the impeachment procedings may impound much of the hatred spawning and repugnant-action inspiring language.
This is a trial of positive thinking, but one worth a weekend indulgence.
Climate change is speeding up
161 companies responsible for 80% of global industrial emissions
A new report released Wednesday by #ClimateAction100+ found 161 companies are "responsible for nearly 80% of global industrial emissions."
Without these companies' "commitment to immediately reducing emissions," it is difficult to see how 2030 targets for limiting global warming to 2 degrees is possible.
It is that simple: and that hard.
ClimateAction insists, rightly so, that improved #climate-related financial disclosures is critical to assessing corporate performance and ultimately, can help inform investor/ consumer response to thier still egregious contribution to the climate crisis.
Thanks to @ChristopherNFox @ActOnClimate100 @pensionsnews
Should we cheer for Shell?
Even as it continues to contribute to the dangerous #BigOil risk to the planetary ecology, Royal Dutch Shell just purchased 20% of the Indian solar firm Orb Energy. The acquisition is part of Shell's plan to provide electricity to 100 million people in the developing world by 2030.
Founded in 2006, Orb is based in Bengaluru in Southern India. The company provides credit to small and medium-sized firms providing solar panel systems to business and homes. Orb has sold more than 160,000 solar systems in India with a capacity of 75 megawatts.
The purchase is one of several Shell has recently made in India, including investments in installations of mini grids in India.
Should we applaude?
If you are an optimist perhaps. If you are an activist maybe not. Why? Consider this: Shell and its #BigOil colleagues plan to expand oil and gas exploration and drilling in the near future, spending less than 1.5% of their new projects investment budget on alternative energy. And much of this is for 'lower carbon' projects and not the kind of clean energy the Orb aquisition represents.
This purchase of Orb is much smaller than a baby step. The question remains: will Shell materially reduce ongoing oil and gas production and contribute substantially to halting the climate crisis? Or, as many fear, is the Orb purchase just a bit more PR cover for its future extraction plans?
If a bit of polite clapping for Shell makes them more amenable to continue making similar investments, by all means please. But dont stop marching.
#FridaysforFuture
Rainforest protected
Planetary Press reported last Wednesday, that Norway and Gabon agreed to preserve the country's rainforests.
Norway will provide Gabon with USD 150 million on a performance-based contract over 10 years to reduce deforestation and to combat the #ClimateCrisis. The contract will pay the West African nation a minimum of USD 10 per ton of carbon captured between from 2016 through 2025.
It's a great deal for both nations: Gabon keeps its rainforests and Norway offsets its carbon. The price on carbon may be a bit low but it's a good model for others to replicate.
Thanks to @wildlyeco for the info!
California gets public banks
Last Wednesday, Governor Gavin Newsom of California signed into law a bill allowing cities and counties to establish their own 'public' banks.
The banks will allow communities and neighborhoods to raise and use public dollars for affordable housing, building schools and parks, accessible loans for students and small business start-ups.
With interest rates and service costs predicted to be much less than commercial banks beholden to shareholders, public banks are intented to serve communities first.
The banks will be independent corporations (not managed by the community which owns it), with independent board of directors. They will need approval from the Federal Deposit Insurance Corp, the national bank regulator.
The controversial law makes California only the second U.S. state to permit public banks. Critics claim governments, particularly smaller jurisdictions, should not own financial institutions – or businesses of any type for that matter.
Yet a persistent capital gap in private markets for community development has plagued cities and counties for decades.
Credit Unions and community development corporations fill some of that gap but are (rightly) restricted by law to take the risks a public bank can assume. This is because banks will raise capital from public entities and investors rather than savers, allowing them to take a longer view to making money and more risk than other types of financial intuitions.
History tells us state-owned banks have at best a mixed experience. Yet, the need is clear. In North Dakota, the only other state with similar law, public banks were instrumental in helping communities recover from the financial crisis of 2008.
It is anticipated that Los Angeles, San Francisco and larger counties will be among the first to apply.
Last Word
From @WetTribe – We are not strangers separated by countries, we are a tribe connected by oceans. We are Wet Tribe, we are "tide to the ocean" and we are rising!