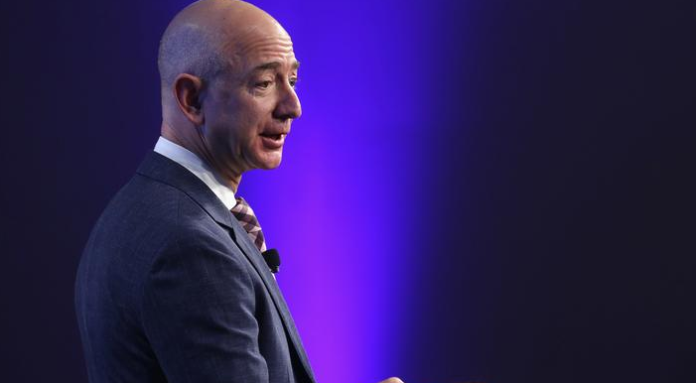 This week Jeff Bezos, CEO of Amazon, the giant on-line retailer, announced he would use $10 billion of his $127 billion net worth to help resolve the global climate crisis. "Climate change," he said, "is the biggest threat to our planet."
One might argue the damage we willfully put on the environment in the name of "good" business is the greatest danger, but let's not quibble about causal variables, now shall we?
$10 billion. That's a lot. Or is it?
Ten billion dollars. That's a lot?
It is. It's more than the GDP of over 120 countries. It's  more than the median annual salary of 300,000 Amazon employees.
Ten billion. So, again, that's a lot, right? 
Or is it?  As with everything, it depends on context.
The context for the Bezos Earth Fund is what it will take over the next 30 years to slash carbon emissions to meet the Paris Agreement's goal of curbing global warming under 1.5 degrees Celsius.
That battle, according to Morgan Stanley, will take north of $50 trillion!  Bezos' contribution?  That would be 0.25% of the amount needed.
High Tech can fix it right?
But never mind the relatively small amount. This is Jeff Bezos, this is Silicon Valley, this is high tech.  There is nothing they can't fix, unlike many highly respected foundations, universities, and government who have been at this problem for years
Yet, despite billions invested, not one high-tech, Silicon Valley-led philanthropic endeavor. That is forgivable given neither has a single philanthropic organization, despite great dedication, resolve, and professionalism has managed to solve a single systemic, global environmental or social challenge.
Just ask Bill Gates.
Despite valiant and decades long work, the Bill and Melinda Gates Foundation has not made a notable dent in the systemic causes of poverty, ill health, or empowerment they seek to resolve. 
There have been situational successes, yes, many.
But systemic? No. And by many measures, everything is getting worse. 
Does this mean philanthropist should stop trying, Mr. Bezos included. 
Not at all.
But given the size of the challenge, Mr. Bezo's history of philanthropic activities, and other tools at his disposal, one has to wonder what he actually hopes to accomplish with his Fund.
So why did Jeff Bezos do it?
There are several competing notions why Mr. Bezos created the fund.
Mr. Bezo's found a heart?
The kindest interpretation is that he, like other billionaire Grinches before him, suddenly found his heart.
To say he has been a more than a reluctant philanthropist in the past is to say my Scottie loves to swim. Sure, Gabby can do it, but that doesn't mean he's on the lookout for pools to dive into.
Prior to making a splash of his own with a $2 billion donation to support education for the homeless in 2018,  Mr. Bezos never appeared on America's 50 largest donors annual list.
True, he had supported other initiatives, but many suspect his ex-wife Mackenzie put him up to it, like, for example, their support for same sex marriage initiatives.
The homeless education donation at the time he made it was about 1.3% of his net worth. Chump change really, and nothing compared to Bill Gates and Warren Buffet, both of whom have given away the bulk of their multi-billion-dollar fortunes. Gates and Buffet also lead the Giving Pledge initiative which asks the uber-rich to donate 50% of their net worth. It has attracted 200 plus billionaires to date.
And yes, Bezos is one of them… MacKenzie Bezos, that is. She announced last Tuesday on reaching a settlement with Mr. Bezos she had signed the Giving Pledge and will give half her $35 billion to charity over her lifetime or in her will.
Jeff had nine years to sign up: MacKenzie did it a nanosecond after settling her divorce.
Protecting Amazon's Reputation?
As some in the billionaire club know, being too wealthy often gives the perception of being on the wrong side of climate change, and sustainability more generally.
Mr. Zuckerberg at Facebook knows it. He went from cause celebre to privacy and democracy wrecking skulk in a matter of months.
Controversies about the things ordinary people care about beyond business and profit, it seems, can bring a massive hurt on corporate and personal brands if not managed right.
Mr. Bezos is clearly neither uniformed nor low IQ.  So, perhaps he realized Australia and California playing forest exploding into flames tag, was making the cause and effects of climate change harder for anyone to deny.
People are beginning to connect the dots and that billionaires doing nothing about climate change while raking in record profits is bad, and thus, the Bezos Earth Fund.
Too much money doesn't look good
Let's face it, making too much money, doesn't start to look so good after a while. 
Especially in an country where the top 5% wealthiest households have seen their annual income increase $130,000 over the last decade, while working class folks' wages basically stagnated. And lets not even talk about the top 1%.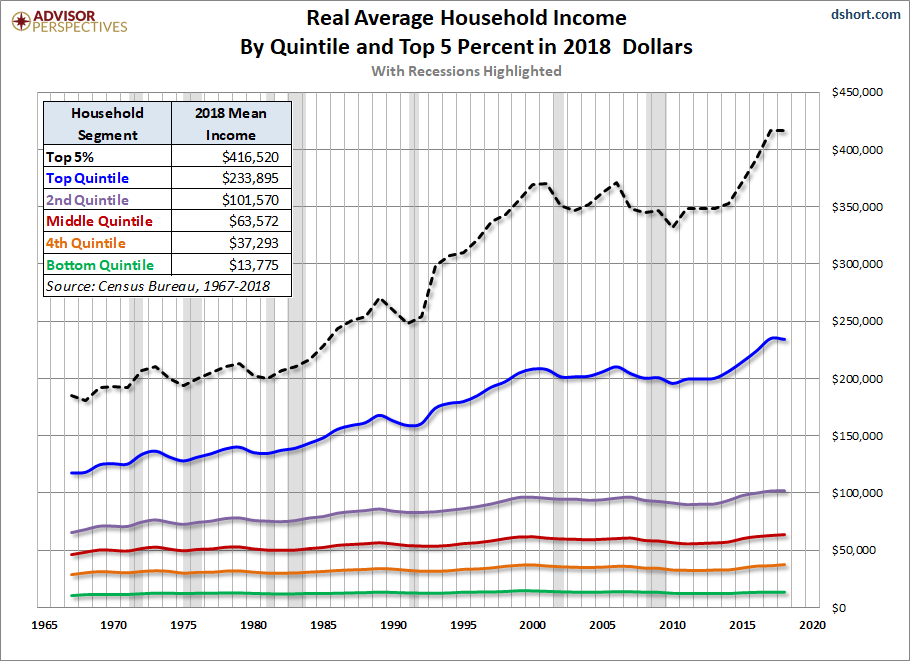 Of course, if the ultra-rich tended paid their fair share of taxes more, regular folk might not mind so much. But that's not something the rich or companies like to do.
Let's take a skill testing question: if Amazon's profits were $10.1 billion in 2018, what do you think they paid in federal taxes?
$2 billion, with some really good accounting?
$1 billion, with some really creative accounting?
None of the above. Amazon got a $130 million refund in 2018 (due in part to Trump's corporate tax give away).
No wonder so many Democratic presidential candidates are pouring gasoline on the reputations of billionaires. Who knows, if things don't get better for Mike Bloomberg pretty soon, maybe even he will start trash talking billionaires.
Tech billionaires have, of course, been villainized a lot lately. Their collective brand is losing much air, and many are turning to philanthropy as a good defense: PR as "cover for their capitalist misdeeds," says Vox Recode.
Anand Giriharadas of Time Magazine is less oblique. He says philanthropy for super-rich is bribery. Less hyperbolically, yet no less correct, historian Rutger Bregman – remember the guy who scolded the ultra-rich at Davos 2019 – simply tells us that the super-rich need to "stop talking about philanthropy and start talking about (paying) taxes."
Me? I doubt Bezos is embarrassed about, or is all that willing to not be a billionaire, it just that images of burning koalas and California vineyards may make him want to not look as bad while being one.
Forced by Employee Activism
One could legitimately question if the Bezos Earth Fund is from Bezos' heart, or is merely intented as a shot of nitroglycerin to counter the enormous and growing pressure put on Amazon's circulatory system by company employees.
I couldn't tell you what is in his heart, and I dearly hope its lots of good. But his action feels a bit reactionary and of mixed mind.
Last year, 1,700 Amazon employees didn't ask managers if they could join the global climate protests with Greta and the rest. They simply walked out. The next minute Mr. Bezos announced Amazon would seek to meet the terms of the Paris Climate Agreement.
More recently, 8,700 employees signed a letter asking Amazon to consider the climate damage done by its Amazon Web Service (AWS) which is providing services to the oil and gas sector.  
Another 340 defied a management order earlier this year to "not publicly criticize the company" for what they saw as its failing to meet a "moral responsibility" in the climate crisis (#AMZNSpeakOut) Will Amazon fire the #AMZNSpeakOut leaders as Google recently did of its sustainability rebels?
Helping the fossil fuel sector find and extract more oil and gas? I'm not sure how that helps Bezos' philanthropic cause. And how does that not suggest that being an even bigger billionaire is less important to Mr. Bezos than fixing the "biggest threat to our planet?" Authenticity in these things, he might find, is paramount.
The Bezos Earth Fund is a Sustainability Marketing Decoy?
A marketing decoy is when a seller convinces a buyer to choose the most expensive product option, one that gives the buyer better per unit value but the seller a much higher profit.
Amazon can do nothing about climate change.
Amazon can address climate change in their operations.
Amazon can address climate change in their operations and Mr. Bezos will donate $10 billion to the cause.
Which would you choose? Option c.) of course, it's a better deal, right?
Yes and no.
Yes, if you can ignore that the success of Amazon is all about selling as much stuff as possible. An no, given the fact the world used up over 100 billion tons of natural resources last year. That's like 95,000 Empire State buildings lined up from New York to Los Angles… and back. We are literally burning the world down with consumption.
Who needs a yodeling pickle?
Don't get me wrong, people need to buy stuff. But I dare you to randomly surf Amazon and not find ridiculous things that nobody could possibly need.
Two of my favorites are toilet golf, priced from $5.50 to $9.99 depending on which of the 12 versions you choose from; and, Smack a Sack-Stress Relief Ball Sack (I will leave what they look like and how they are used to your imagination). But my absolute favorite: the yodeling pickle! Again only $9.99 or $5.25 used (my only question: if you had a yodeling pickle why, oh why, would you want to sell it?).
And more existentially, does any of this junk make anyone happy for very long? Really, who needs 12 different toilet golf sets to choose from.
No. We have so much stuff, it doesnt even fit in our houses half the time.
One of the biggest beneficiaries of Amazon? The storage locker industry – one of the fastest businesses in the US.  And, of course, the reality show Storage Wars (which is weirdly addictive in a twisted 'I have nothing better to do with my life kind of way').
Getting us to buy junk, is exactly Amazon's business model.
It's like the company is luring us to an enormously tempting buffet breakfast buffet – let's call its Jeff's Bad Ass Earth Buffet – even as we are on a life support diet. Don't to worry about your health, says Mr. Bezos, because you know, I'm creating the "You Won't Die if You Keep Eating at Jeff's Bad Ass Buffet Earth Fund" to help fix things up.
Amazon Employees for Climate Justice nailed it when they said the company wants to give with one hand, albeit a small one, while screwing the climate with another, much bigger one.
What should Mr. Bezos do?
You would think the CEO of Amazon CEO would be ready to deliver on the Fund.
Yet oddly, the Bezos Earth Fund has no website and no acknowledged staff. It has no published strategic direction, no indication of how donations will be made or to whom other than "scientists, activists, NGOs making any effort that offers a real possibility to help preserve and protect the natural world."
Mr. Bezos suggested the details will be delivered this summer. Until then, we should ponder three bigger questions Mr. Bezos may want to address:
Given size of the challenge, how will the Fund lever impact beyond its 'relative to the challenge at hand' tiny $10 billion?
Will the Fund support and or fund carbon combatting policy?  
Will Amazon's influence suppliers to reduce their carbon content?
Some thoughts about these questions.
First, wouldn't it be more immediately effective if Amazon simply moved up its timeline for carbon free operations from 2040 to 2030? Many companies are doing it. Microsoft is. So is IKEA. Even the Danish energy company Ørsted has plans to be the first carbon neutral utility in 2025. Amazon's leadership in this would certainly not go unnoticed.
Next, a carbon tax is widely seen as an efficient way to get to global carbon neutrality. Will the Fund support the institutionalization of a global carbon tax, and other potentially effective policies like phasing out internal combustion engines, subsidizing clean power, or getting rid of fossil fuel subsidies?
And will Amazon use its immense commercial shoulders to influence its many thousands of suppliers to decrease the carbon embedded their merchandise? Simply asking them to label the carbon content in their products, for example, would go a long ways to quickly reducing emissions. It's not a far-fetched idea. Some companies, including Quorn and even Nestles are testing the idea.  I am pretty sure that if Amazon required carbon labeling, suppliers would reduce emissions faster than it took Mackenzie to sign on the Giving Pledge after settling her divorce.
The Bezos Earth Fund: Better than nothing?
In an ideally sustainable world Amazon might not exist, and if it did, it would look quite different.
But barring that alternative universe, there are many, and many more powerful things Mr. Bezos can do for the climate in addition to the Bezos Earth Fund.
I am not saying Mr. Bezos shouldn't do his fund. Done right, it's not a bad idea. But history shows philanthropy tends to work out better for billionaires' consciences, their personal brands, and their tax bills than for resolving complex social, political, and economic challenges. Mr. Bezos: you have much bigger, much badder tools available to you than simply giving away 8% of your net worth over the coming decades. You really want to resolve the climate crisis? Then use Amazon's market muscle and political influence to make change happen sooner, a lot sooner.
Do that, sir, and we could just rename a tropical forest or two after you.
Last Word in Sustainability
This week the Last Word in Sustainabiilty goes to Nazir Afzal.
Some people in community offered me their commiserations on birth of my first born, Marina, because she wasn't a boy - I told them what to do with their offer

Today Storm Marina graduates in Law from Bristol Univ
I couldn't be more proud
Education is Empowerment pic.twitter.com/bXWLxPUkTd

— nazir afzal (@nazirafzal) February 20, 2020
Signs of Change in This Week in Sustainability
Nothing tells it like a sign or a symbol
This week in This Week in Sustainability, we feature the Carbon Barcode symbol as representative of how labeling and transparency can help excite consumers to make better environmental purchases and stimulate producer competition in turn. Image thanks to a tweet from @EarthAccounting .
That's all for this week. Thanks and love to all of This Week in Sustainability witting and unwitting contributors.
If you have some news we missed, let me know in the comment section or by signing up for our weekly The Sustainable Century updates! Remember to click like or subscribe, and to Pass the pods, vids or blogs along.
Want to join the tribe of investors urging dramatic action on the #ClimateCrisis, social justice and equality?
Get your copy of my book Invest Like You Give a Damn…..  drop me a line if you have any questions or thoughts!
Have a great weekend